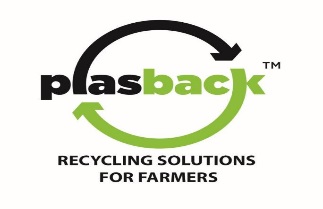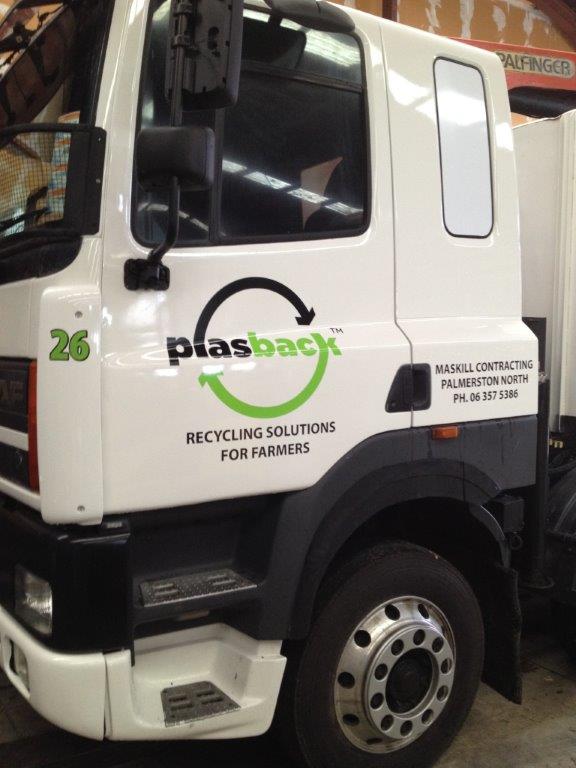 Plasback
Balewrap Recycling – Plasback On Farm Collection
One of the biggest challenges on farm today is how to dispose of waste appropriately especially agricultural plastics.
Maskill Contracting Ltd works in partnership with the Plasback On Farm Collection scheme for agricultural plastic waste collecting and baling for the lower North Island.
Plasback was the first product stewardship scheme for agriculture to receive accreditation from the Ministry for the Environment.
How does the scheme work?
Plasback operates a bin and liner system.
The circular Bin is designed to hold a heavy-duty liner in such a way to allow farmers to pack the most plastic into each liner. The Bin has a horizontally sliding lid to keep out rain and to keep the plastic secure in the liner. When the liner is full you simply take off the lid, tie the liner off, undo the two latches at the front and remove the filled liner. You can use the liner without a bin if you wish but all waste must be in a liner for collection.
Once you have a full liner or liners contact Plasback to organise collection on Plasback 0508 338 240, Plasback Website or email us direct at plasback@maskills.co.nz.
What can I recycle?
The four main waste streams are:
1. Silage wrap, silage pit covers, small low density polyethylene (LDPE) feed bags, shrink wrap and pallet covers.
2. Polypropylene feed, seed and fertiliser bags.
3. High density polyethylene (HDPE) drums – 1 to 60L – These must be triple rinsed.
4. High density polyethylene (HDPE) drums – Exclusive to Ecolab & FIL – 100-200L drums.
All collections are on farm. All waste must be placed into a liner – different waste streams must be kept separate.